Spare parts for Belarus (MTZ) Tractors
Belagro is one of the major Belarusian suppliers of machinery and equipment for all sectors of economy, but our main focus is offering spare parts for Belarus (MTZ) tractors. We supply spare parts for all models of MTZ tractors and their modifications, for example MTZ 80, MTZ 82, MTZ 922 MTZ 1021, MTZ 1025, MTZ 1221, MTZ 1523, MTZ 2022, MTZ 3022 and others.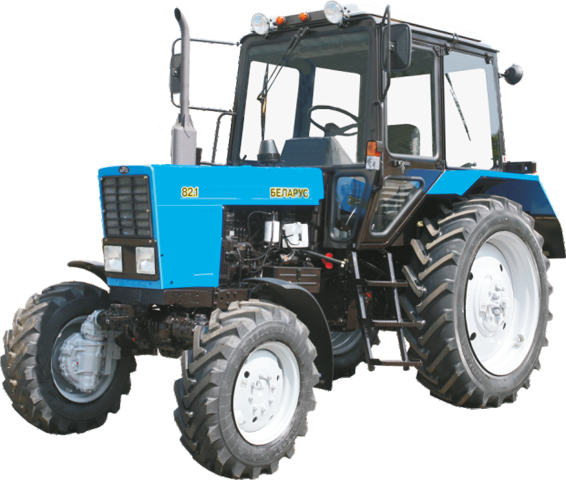 Our highly experienced sales managers are able to assist in choosing the most appropriate spare parts for any model of MTZ tractor, offering original spares and high quality analogues depending on the budget and objectives of every particular Client.

On our website you will find a list of spare parts for Belarus (MTZ) tractors:
o Engines,
o Fuel system,
o Cooling system,
o Hydraulic system
o Clutch assembly
o Cardan drive
o Front and rear axle
o Brakes
o Electrical equipment
o Cabin
o And others.
Minsk Tractor Works (MTZ) - is one of the leading manufacturers of tractors and spare parts on post-Soviet territories. Founded in 1946 the plant not only survived the collapse of the Soviet Union, but has expanded its capacities. Being aware of the most state-of-the-art world agricultural tendencies, the plant is offering machinery and spares that fully meet international standards and satisfy the most demanding Customers from each country of the globe.
For more than 23 years Belagro offers to the Clients the widest possible range of agricultural and specialized equipment and spare parts of various manufacturers. More than 50 000 enterprises and farms in more than 36 countries of the world are working with us. We are official dealers of more than 100 plants and cooperate with 250 suppliers so one can have the best prices for around 1500 items of machines for all kinds of agricultural and construction works as well as more than 40 000 of spare parts for them. Having warehouse of 22 500m2, we perform more than 300 shipments per day and we are ready to deliver the goods in shortest time and via various means of transport.
Ordering form
Fill in the form with the phone number in international format and we will contact you